Test flights begin at Castellon Airport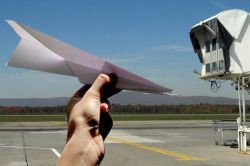 The Director of Castellón Airport SL (Aerocas), Juan Garcia Salas, finally announced the start of calibration and test flights at the facility, almost 2 years since the airport was inaugurated.
Early on Monday a special Beechcraft-350 aeroplane used by the Spanish Airports Authority - AENA - approached the airport before finally landing. Salas explained that the Pilot confirmed that the approach went well and that the runway was "in perfect condition".
The President of Aerocas, Carlos Fabra, had declined to give an exact date as to when the calibration flights would take place - other than explaining that it would be between the 16th and 23rd of February - and likewise the Generalitat Valenciana claimed that they were unaware of any arrangements.
The test flights have been scheduled to last all week, and have cost €125'000.
The Guardia Civil were present at the airport before AENA technicians and Aerocas staff arrived in preparation for the arrival of the flight, which departed from neighbouring Valencia airport.
Although this is undoubtedly a positive sign, it does not mean that the facility is close to opening. At Corvera Airport, for example, test flights were successfully completed months ago yet there has still been no official date of opening given.
Carlos Fabra recently told members of the press, quizzing him on the reason behind the 2 year delay, that Aerocas was under pressure to open to open the airport before the Regional elections.
Read further Castellon Airport news by clicking the link >> HERE <<.