"Everything going well at Corvera" : Minister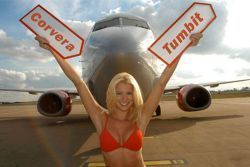 The Minister of Culture and Tourism for the region of Murcia, Pedro Alberto Cruz, has finally admitted that Airports in Spain "have a bad reputation, as have developments and theme parks."
The Minister was quoted by a report in El Pais, in their report "Corvera : A year without flights", where he went on to confirm that the problem was "complex".
Cruz also echoed a statement made by the region's President Valcarcel last month, confirming that Murcia's San Javier Airport will close, and that the new Corvera Airport will inherit the 1.2 Million passengers per year serviced by the older airport.
"We will not have the same problems as Castellon airport or Ciudad Real" he insisted, and that "Everything is going well and we are resolving the problems."