Nestle withdraw "Beef" ready meals from Spain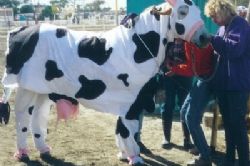 Nestle SA has withdrawn pasta meals containing "beef" from sale in Italy and Spain after tests found horse DNA.
Horse meat has found its way into ready-to-eat meals sold across Europe in a meat mislabeling scandal that has shaken the food industry.
The world's No.1 food and drinks maker said in a statement that the level of horse DNA in its Buitoni Beef Ravioli and Beef Tortellini meals was above the 1% threshold that the U.K. Food Safety Agency uses to indicate likely adulteration or gross negligence.
Nestle also withdrew from sale frozen meat sold as Lasagnes à la Bolognaise Gourmandes to catering businesses in France.
It is perhaps highly ironic - following the "Cucumber scandal" of 2011 where Germany accused Spanish sources as being behind the e.coli related deaths of dozens of Germans - that Nestle said the contaminated beef was supplied by H.J. Schypke, a German company, used by one of Nestle's suppliers.