Caixabank planning huge job losses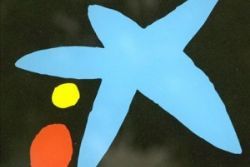 Caixabank is planning significant job cuts, union and bank sources said today, after a media report that the country's 3rd largest lender was planning 4,000 redundancies.
Caixabank's staffing levels have increased during the last 2 years following the purchase of smaller competitors.
"There is no number on the table as yet and there will be attempts to try and make the cuts as painless as possible," a source at the bank commented.
Barcelona-based Caixabank, the commercial banking business of financial services group La Caixa, declined to comment.
Online news service El Confidential had earlier said Caixabank was planning 4,000 redundancies, citing sources close to the group.
Caixabank had 32,625 employees at the end of 2012, compared with nearly 27,000 a year earlier, while its network grew by over 1,000 branches.
The Catalan bank was one of the most active buyers in the consolidation of Spanish banking which has seen the number of lenders cut by 80% to around 10%.
Among other purchases, Caixabank bought Banca Civica and rescued lender Banco de Valencia last year, although the latter has not yet been fully integrated.
Caixabank is one of Spain's healthier lenders, and it managed to weather the country's property crash without taking state aid, although its profits fell nearly 80% last year.
A government-enforced clean-up of banks' soured real estate assets forced Spain to seek around €40 billion in EU aid last year to rebuild the capital of its weakest lenders.
Rescued banks have to shrink as a condition of receiving those funds, creating a big wave of layoffs. Nationalised group Bankia is making 4,500 job cuts alone and unions have warned there are about 20,000 layoffs planned for 2013 when staffing across the industry could hit levels not seen since 1975.
Analysts had already warned that Caixabank was ripe for cutbacks after its branch network grew with its acquisitions.
Analysts at Nomura said in January that Caixabank would need to cut about 30% of its branches, or 2,000, to reach the same productivity levels as peers, partly because the bank has a larger number of smaller branches.