Spain offers Priors insulting offer for Bulldozed home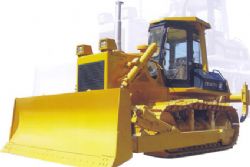 An expat couple who had their home bulldozed by the local town hall where they lived in Spain have been awarded just €30,000 (£26,000) in compensation.
The building licence on the house that Helen and Len Prior were constructing in Vera in the province of Almeria was suddenly revoked and the authorities called in the demolishers.
Their luxury villa was the only one of the site containing around 100 properties to be demolished in 2008, with the fallout for the couple continuing for years.
Ms Prior told the news provider: "The whole thing is ridiculous. It's a horror story and just stupid because all of our neighbours were saved but us."
Instead the pair have taken to living in a converted garage, which does not have an adequate electricity supply or running water.
She has described the payout as "insulting" and said that now the order to demolish has been proved to be illegal they should be in the market for around €5 million in damages.
Click here to read More News Stories by Expatriate Healthcare?