Financial advisors infiltrate expat social media groups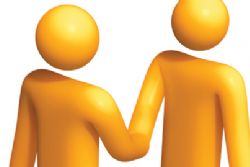 Expats often use social networking sites as a way to keep in touch with others and share experiences of living abroad.
With this in mind a number of financial services companies have begun to target groups set up to cater to expats as a way to advertise their products.
Expats are often a key market for such firms as many earn tax-free salaries abroad and financial advisors hope to get a cut of this money by helping them to know where to invest, reports the Telegraph.
But since social networking sites are meant for another purpose, being overrun by messages from financial advisors can ruin the experience.
One such site that has noticed this phenomenon is LinkedIn, where the British Expatriate Networking Group has been in existence for 5 years.
It has become incredibly popular with expats and membership has grown exponentially over time, but this has seen it become a target for financial advisors, such as those who work for deVere.
Such groups are moderated by unpaid members of the community who wish to help with the running of the group and maintain its purpose as a place for expats to communicate with one another unhindered.
Rebekah Saunders, one such moderator, told the news provider: "Unfortunately, this firm and others have really started to take up a disproportionate part of the group membership and at times I have to spend a lot of time removing or moderating the constant flow of financial promotions by financial advisers."
She went on to say that this has had a detrimental effect on the group and meant that some of the expats who have been involved with it from the beginning have now left.
In a bid to keep the financial advisors and their advertising of services separate, a subgroup has been created for them, but many are refusing to leave the original group, which offers such rich pickings were anyone to take up their business.
Ms Saunders added: "Some financial advisers are using titles that they are not allowed to use and seem to link themselves with institutes to which they are not members. I have not come across this behaviour in other professions and it worries me."
Click here to read More News Stories by Expatriate Healthcare?