Guardia Officer and Prison Officer arrested as suspected Drugs Gang Members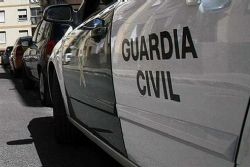 Earlier this week the Spanish Police arrested 63 gang members suspected of ripping off drug traffickers but who also engaged in murder, kidnapping, sexual assault and fraud, according to an announcement by the Ministry of the Interior.
The gang were suspected of having stolen 5 tons of hashish from a French gang and were also planning to smuggle 1,800 kilos of drugs into Croatia.
In addition to the 63 arrests, 14 other people have been charged with criminal offences and 6 more are waiting to give statements, bringing the total number of people linked with the gang's illegal activities to 83. Among those arrested is a prison official who brought cell phones and drugs to inmates who had been members of the network and a Civil Guard officer who "insured" the transport of hashish and cocaine.
The gang's targeting of drug traffickers led to clashes among the rival organizations and efforts to settle scores that, on occasion, resulted in a number of shots being fired.