Spain's Pension System Not Compliant with ECJ Law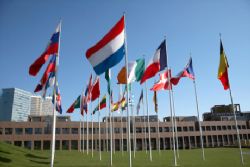 The EU's Court of Justice passed a ruling earlier today that Spain's legislation concerning the calculation of retirement pensions is not compliant with current EU law as it fails to take sufficient account of the fact that a claimant may also have made social security contributions in another Member State.
According to the current system in Spain, a person is entitled to a retirement pension if they have completed a minimum contribution of 15 years.
In one such case a Ms Salgado González made contributions in Spain via the 'Special Scheme for Self-Employed Persons' between February 1989 and March 1999, and then in Portugal from March 2000 to December 2005. She subsequently applied for a retirement pension in Spain which was granted to her by the National Institute of Social Security (INSS) from January 2006 but the final amount of her pension (€336.86) was calculated without taking into account the contributions she has paid to Portugal.
As a result, Ms González argued that the contributions she paid in Portugal should also be taken into consideration when calculating her retirement benefits, and following the rejection of her application by the INSS, she decided to bring an action before the Spanish court.