Court battle for expats at risk of losing homes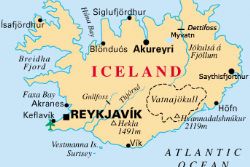 Nearly 200 British expatriates living in France and Spain are at risk of losing their homes due to the failure of an Icelandic bank and the mis-selling of an equity-release scheme.
Now they are fighting the matter in court so that their properties are not repossessed by administrators dealing with the affairs of Landsbanki, which collapsed in 2008, reports the Daily Mail.
Rogue financial advisors persuaded those affected to sign up to the scheme in the 90s, putting 100% of the value of their homes up in order to borrow money.
They were told that the fund would grow and eventually pay off the loan, but instead it has left them with thousands of pounds worth of debt.
So far the legal battle has gone on for five years as the expats involved believe that the loans should be cancelled due to the nature in which they were persuaded to take them on.
Click here to read More News Stories by Expatriate Healthcare?