SAREB Hires advisers to to investigate property assets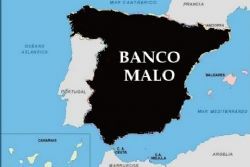 Spain's so-called bad bank that has taken over troubled real estate assets from the country's banks has hired 13 advisers to carry out due diligence on its tens of thousands of loans, plots of land and buildings.
SAREB, as the bad bank is known, said on Thursday the companies, including law firms, property consultants and accountants led by Clifford Chance, would analyse its assets in depth in the first 6 months of this year.
The bad bank was set up by Spain last year as a condition of €40 billion in European aid for the country's weakest banks. It will have about €55 billion in assets from eight rescued lenders by the end of February.
The entity, which has forecast it would make an annual return of 14-15% over its 15 year-existence, has already started marketing some homes.
But some key aspects of how the bad bank will operate, including how the assets will be managed on a day to day basis in the coming years, have yet to be nailed down.
Accounting firm KPMG will audit the prices at which assets were transferred to SAREB, it said. The assets were seized with big average discounts, with the steepest ones applied to land and unfinished properties, though these valuations could be adjusted asset by asset.
IBM will help build a database for the assets, while property consultants led by CB Richard Ellis will help value them.
More consultants could come on board shortly, SAREB said.
Property consultants, including some of the ones hired by SAREB, have estimated its number of assets at 145,000, though a spokeswoman for Sareb said the figure was still unclear.