INE report on Spanish Property Transfers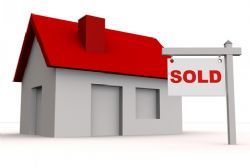 A recent report by Spain's National Institute of Statistics has revealed how the total number of property tranactions which took place in 2012 reached 1'598'359 - down 3.0% on the previous year.
The report - titled 'Statistics of Transfer Property Rights' - went on to explain that these figures accounted for 'properties with exisiting title deeds', and which had 'previously been written into the property register' - in other words, resale properties rather than new-builds.
Perhaps one of the most interesting points in the report was the method by which the properties were transfered between owners.
Of the total 1'598'359 of all properties sold, the breakdown for 2012 was as follows :
Sale :
The outright sale of properties accounted for 698'226 units - a fall of 8.6% of 2011.
Donation :
The number of properties 'gifted' reached 62'581 units - increasing 4.9% on 2011.
Exchange :
The number of properties swapped between owners came to 10'155 units last year - a falling trend at 23.4% less than 2011.
Inheritance :
The number of properties inherited between family members came to a total of 364'226 units in 2012 - increasing 2.7% on 2011.
"Others" :
The transfer of property by means of foreclosures, court orders, fractional ownership deals etc... came to a total of 463'171 units - up 1.5% on 2011.
Although such statistics can be manipulated to prove a range of points, one thing seems to be evident : The "selling" of a property by traditional methods seems to be losing ground to alternative means.