Spain may get extra time on deficit target : EU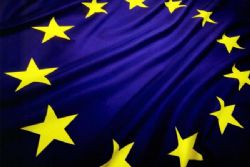 Spain has made an effort to cut its structural budget gap and the country's economic growth turned out weaker than expected, EU Economic and Monetary Affairs Commissioner Olli Rehn said, signaling Madrid might get more time to cut its budget gap.
"In the case of Spain, we have to take into account both... the structural fiscal effort undertaken by the government, as well as whether there has been an unexpected growth shortfall," Rehn told a news conference.
"And in the case of Spain, its seems that the structural fiscal effort has been undertaken and there has been also an unexpected shortfall of growth," he said.
"But as I said previously we will have to verify this in the coming weeks and months and we will in due course consider whether an extension of the EDP (excessive deficit procedure) deadline is warranted for Spain," he said.
Earlier today it was revealed how Spain badly missed the 6.3% of GDP deficit target for 2012 with a result of 10.2%. Even money the government spent on recapitalising banks, the 2012 deficit is still well above target at 7.0%of GDP.
This year, Madrid will have a deficit of 6.7% rather than the 4.5% set for it by EU finance ministers. And unless policies change, Spain will have a gap of 7.2% in 2014 against the target of 2.8%, the Commission said.