The Russians are coming !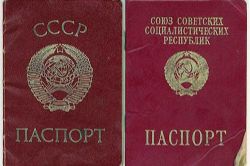 Tourists from Russia are showing an increased level of interest in the resorts and attractions of Spain, adding to the record foreign visitor numbers expected for this year.
The climate and plentiful beaches, together with the traditional Fiestas and historic landmarks are all proving attractive for many wealthy Russians, providing a much needed boost for the Spanish Economy.
Last year the Ministry of Tourism reported how the number of Russian visitors exceeded 1Million for the first time ever to reach 1,206,227 - an increase of 39.8% on 2011 and almost double 2010 figures.
The Ministry have explained the increase as being due to the rise in number of direct flights to Spain, easier visa rules, and the growing appetite of Russia's rapidly expanding middle class for foreign travel.
A falling confidence in North-African destination following political upheavals has also helped to show Spain in a more attractive light.
In many Coastal areas - particularly in Catalonia - the Russians have knocked the British from the largest visitor group by nationality, accounting for around half of all visitors.
Furthermore, while the Russians accounted for just 2.1% of last year's 57.7 million foreign visitors, they spent more than any other nationality.
Russians spent an average of €159 per day - 47% above the €108 average, and way more than the €93 daily average spend by British visitors.
Many Spanish businesses have not been slow to realise this - especially when sp many Russians are finding that they can buy their favourite items of clothing etc... cheaper in Spain than at home - and are beginning to employ more Russian speaking staff. and to provide Menus etc in Russian.
Whilst this is clearly good news for the economy of the country - and bodes well for introducing new potential buyers to the property market - it just emphasises the fact that Spain looks set to become the playground of Europe for many years to come.