Castellon Airport linked to Catalan spying scandal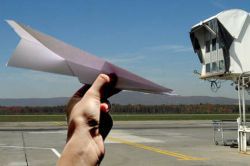 The Generalitat Valenciana is due to debate issues surrounding Castellon Airport next week, with particular emphasis on the marketing and promoting of the facility, together with discussing the latest report from the Audit Office on the concerning the accounts of the regional government.
Also last week, the Ministry of Tourism finalised the plan to promote tourism in Castellon, with specific emphasis on the Northern European and Scandinavian markets, which have been increasing in number over recent years.
Whilst no official date of opening has been announced, and that the results of last week's calibration and test flights are not expected to be known for 3 months, there is optimism that the new owners of the facility will be in a position to welcome the first tourists to Castellon Airport in time for the summer season.
The Tourist Office of Castellon also plans to exhibit later this Spring at an exhibition in Belgium to promote the airport to visitors from Belgium, Holland and France.
Elsewhere this weekend, it has been revealed that the name of the President of Aerocas has had his name linked with the wiretapping and spying scandal in neighbouring Catalonia. It has been suggested that Carlos Fabra - who is already being investigated for allegations of Fraud, tax evasion and 'influence peddling' - has been involved in illicit payments for contract to build the airport dating back to 2006.
Read further Castellon Airport news by clicking the link >> HERE <<.