Immigrants still awaiting government health papers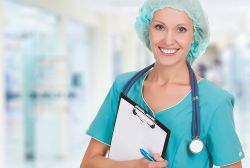 Despite pledges by health authorities across the region that undocumented migrants will be able to access Spain's public health system through a new insurance scheme, thousands of people have been unable to seek medical attention due to delays in implementing last year's government reform.
6 months after the Health Ministry said it would allow migrants without residency papers to obtain nationwide insurance, while allowing minors, pregnant women and people who need emergency care to go free of charge, there are discrepancies in the way migrants are being treated across the regions. While the Basque Country, Andalusia and others still allow non-residents to obtain free care, Madrid has completely excluded them from its health system.
Last year the PM announced a plan to cut undocumented migrants out of the system as from the 1st September. It was estimated that 150,000 people would no longer be able to tap into Spain's socialized medical care scheme. The exemption was aimed at dealing with curtailing the high cost of healthcare, but some PP officials went further by suggesting that those who cannot pay should return to their homelands.
Under pressure from social groups, opposition parties and some regional governments, the Health Ministry in October brought together the health commissioners from all the regions to discuss the new policy designed to allow non-residents to tap into the system by paying. The plan was to allow those migrants under 65 to pay €710.40 a year, or €59.20 a month. For those over 65, the fee would rise to €1,864.80, or €155.40 a month.
Both the Basque Country and Andalusia filed lawsuits with the Constitutional Court, arguing that the policy was unlawful. In December, the court ruled in the Basque lawsuit that cutting off healthcare for illegal immigrants acted against the principles of public health law by failing to control contagious diseases and putting the entire population at risk.
Still, the Cabinet was expected to pass the measure as a decree "to give it more legal weight." But it has been postponed, according to Health Ministry officials, who, however, add that the lawsuits filed by the Basque and Andalusian governments have nothing to do with the delay. The measure is now before the State Council government advisory body, which is studying its contents along with the different arguments presented by the regions. Asturias, for example, has come out against the entire policy, saying that the confusion is preventing many patients from receiving medical attention.
The Forum for the Social Integration of Immigrants -- a consulting arm of the Labor Ministry -- also agrees, complaining that the policy has not only excluded those who fall under the government's new plan, but also those who need urgent attention such as minors, pregnant women and people in need of emergency care. The major problem is the lack of information and confusion across the regions over who should and should not have to pay, the panel of experts says.
In some cases, those who go to the emergency room are later presented with a bill. Such was the case of Selina, a 27-year-old Nigerian woman, who went to the emergency room at a Valencia hospital because she was suffering from dizziness and nausea. Later, she received a bill for €82.
Health officials say that bills for services rendered are normally sent out to everyone - foreigners and Spaniards - who come into the emergency room and don't present a health card. This policy is also carried out in some cases, such as traffic accidents, in which private insurance usually covers emergency medical costs.
But even making an appointment and then trying to pay for the doctor's visit afterwards is still a complicated affair; not all regions have a system to collect fees on the spot. That is why the PP government came up with the health insurance scheme, which most NGOs that work with non-resident migrants oppose because they say that while many would like to pay into the scheme, the premiums are still too high.
José Martínez, the Socialist health spokesman in Congress, will present a new measure to ban all types of fees and allow people to visit their doctors without the fear of being charged for the visit.
So far, the regions have not reported any type of serious incidents stemming from this new policy. But migrant organizations recall one instance. It was the case of Joan Bogdan, a 61-year-old Romanian national who was diagnosed with tongue cancer. He was operated at a hospital in Palma in 2010, and didn't hold a health card. The medical staff never asked him for one.
"He lived with me, and worked in Spain but since they never informed us about it, we never applied for one," said his daughter Simona. After the operation and various chemotherapy sessions, Bogdan went for his regular checkup in July and they told him that he had an outstanding bill for €20,000.
"We were in shock; we couldn't pay that bill," she recalls. They decided to go to a private doctor, who detected that the cancer had spread. "We didn't know what to do," the daughter added.
They went to the Spanish NGO Médicos del Mundo, which made their case public. Later, they were told they could come back to the hospital. "They still haven't been able to operate on him but tomorrow he has his second chemotherapy session," the daughter said.