Spain to move forwards with deregulation of Train network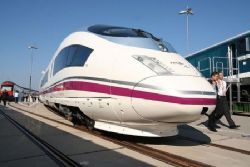 The Spanish Government has proposed measures to partially privatise a number of profitable passenger rail routes, notably those operating on busy consumer routes or on the popular AVE high-speed networks.
The final details are still to be finalised, but those interested in running services on one or more lines will be required to submit an open tender for a permit to operate.
The Government will only issue a limited number of permits for each route, however state-owned RENFE will be exempt from the process, and will run reduced services alongside the private sector.
Plans to divide state-owned RENFE into 4 limited companies - Passengers; Freight; Maintenance, and rolling stock leasing - were originally proposed by the cabinet last year, and although they indicated the total deregulation of the train system by July st 2013, a specific deadline was not given.
The measure is expected to be extended to the regional rail networks by 2014.
In an ironic twist of fate which mirrors the troubles that state-owned airport network have been facing over recent years, it was recentky reproted how 176 stations in Spain did not see one single passenger getting on or off a train during one given day, and that there were 52 middle-distance train services that had occupancy rates of less than 15%.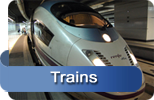 Tumbit Trains
Buying Train tickets for long-distance and trans european journeys in Spain can be a time consuming and confusing experience. Here at Tumbit we have partnered with Rail Europe, who guide you through the entire search and booking process online to ensure that you can plan your journey with peace of mind.