Castellon Airport Sale : Yet Another Deadline Extended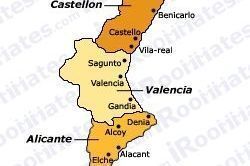 The Generalitat Valenciana have announced that they will grant an extension for the sale of Castellon Airport until the end of March.
A deadline of the end of February had originally been set for the finalisation of the purchase by the Libyan-Spanish Investment group.
Even though the sale had originally carried an offer of some €200 Mln, after costs and corrections have been taken into account, the sale will actually mean a loss of €67.5 Mln.
Earlier this month the President of the Generalitat, Alberto Fabra, announced that it was "of Paramount Importance" that the sale was concluded this month in order to ensure that the airport opened as soon as possible.
Test and calibration flights for the facility were finalised last week, after which the Director General of the Airport, Juan Garcia Salas, commented that he hoped that the first commercial flight would arrive by the summer.
Read further Castellon Airport news by clicking the link >> HERE <<.