Spain to backtrack on merged regulators proposal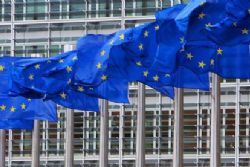 The Central government of Spain has confirmed that they will amend a draft to the bill that created a single regulatory body to oversee the Energy, Antitrust and Telecoms sectors.
The original draft allowed for a merger of each of the separate entities by mid-2013, however this brought the threat of sanctions being imposed by the European Commission if the bill was implemented in its current form.
Earlier this month EC Vice-President, Neelie Kroes wrote to Spain's minister of industry, energy and tourism, Jose Manuel Soria, in complaint over the government's plan to merge the three current regulators in a bid to reduce costs.
However, the EC has expressed concern that a lack of independence for key regulators could harm the interests of consumers.
It is believed that Soria met with Kroes at the Barcelona Mobile World Congress yesterday to confirm the amendments to the bill, which according to the minister, allows for "a clear separation of functions between the defense of competition and the regulators for the energy and telecommunications sectors.".