Spain "Expects economic growth during 2013"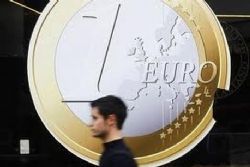 Spain's economy will return to quarterly growth during Q3 or Q4 this year, Secretary of State for the Economy Fernando Jimenez Latorre commented earlier today.
Spain's economy contracted 1.4% during 2012 and the consensus outlook is that it will shrink by about that amount again this year. The government's official forecast is for GDP to fall 0.5% during 2012.
However, the Ministry's estimation seemed to be completely at odds with the prediction of the Bank of Spain, released just yesterday, which stated how they expected the economy of Spain to continue to shrink throughout 2013 .