Catalan Town Lifts Burqa Ban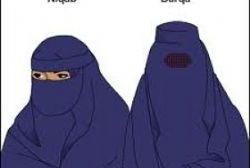 The Supreme Court has overturned a ban by the Ayuntamiento of Lleida, Catalonia, stating that it is prohibited for the wearing full-face veils – such as burqas or niqabs – in public buildings, citing religious freedom.
The court ruled that the ban 
could increase discrimination as it may force some women to stay at home and therefore not integrate at all into Spanish society.
The Ban had been in place since 2010 after a number of complaints from the public and town hall officials that it was hard to identify such induviduals wearing burquas, and that it made communication difficult.
Critics argued that the measure was merely a symbolic gesture, given that an estimated 3% of Lleida's population of 140'000 residents are actually Muslim, and only a small percentage of these women actually followed the tradition of wearing such items of clothing.