The Sun Slams Expats in Spain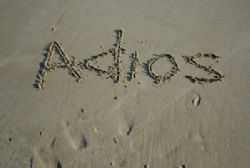 A report in today's online edition of the Sun 'Newspaper' has continued with one of its favourite crusades of slamming the UK's turncoat expats.
It goes on to report how last year the UK's Government permitted 8 different benefit payments to expats, totalling some £92million, despite not paying any taxes or contributions to the UK.
Incapacity benefits paid to Expats cost the UK the most with a bill of £41million, followed by bereavement benefits of £18million and £16million in winter fuel allowances, the figures for 2010/2011 show.
The Government has attempted to end winter fuel payments to those overseas, but could not get manage to bring the arrangement to a conclusion.
(It is at this point the Newspaper added the snippet "Despite many expats living in Sunny Spain", where we all know from personal experience, it is never cold....)
Current EU law states that benefits obtained in one member state must be paid to anyone moving to another.
It continues to say how more than 800,000 people have left the UK for "sweltering Spain" but are still entitled to WFA payments of up to £300 tax-free per year for a couple.
The Sun spoke of concerns being raised over the difficulty of policing benefits paid to those living outside the UK.
And despite qualifying rules for Jobseeker's Allowance stating applicants must "live in England, Scotland or Wales", £1million is paid annually to people living outside Britain. Under certain circumstances Brits can claim dole money for up to 3 months while looking for work in the EU.
Government figures estimate that in 2007 alone £63million in benefit fraud "could have" been carried out by expats - which includes fraud involving the £3billion annual pension payments made to non-UK residents.
The Department for Work and Pensions fraud hotline has been extended to Spain in order to counter these cheats.
But the sums paid out are likely to rise over the next few years as figures released this week indicate that more Brits are choosing to emigrate.
The number of migrants leaving rose from 342,000 in 2011 to 352,000 in 2012.
However...
Tumbit is concerned that the Sun is confusing the issue of Expats legally claiming what both EU and UK law states they are legally entitled to, with Benefits Fraud. This is only exacerbating the widely held stereotype that expats are all defrauding the UK in some way.
Tumbit is also concerned that the Sun is missing the bigger issue, and that no reference as been made as to how this compares as a percentage to Benefit payments as a whole in the UK, or Benefit Fraud in the UK.
Finally, Tumbit is particularly aggrieved that the Sun imagines us all to be sat on the beach in our shorts 24/7.
A strongly worded letter to the Editor of the Newspaper will be penned as soon as he has learned to read joined-up writing. Thank goodness this jingoistic vitriol was not penned by a grown-up newspaper, or people might actually take it seriously.
Recommended Reading