Vodafone Spain Change Pre-Pay Packages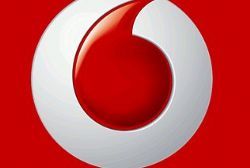 Vodafone is continuing with their campaign to increase their market share in Spain.
Vodafone, along with larger rival Telefonica, have seen their market shares fall during 2012, to the benefit of smaller providers Yoigo, and to a lesser extent, Orange.
Just last week the Mobile Telecoms provider announced they were preparing to submit a bid to takover smaller rival, Yoigo, , following weeks of the introduction of new packages and tariffs.
Today sees the news that Vodafone has upgraded its "Yu" prepay services package, with the operator increasing the amount of MB for mobile data traffic included in the deal. Vodafone Yu consumers can choose the Smart 8, Smart 10 or Smart 16 tariff plans, which now include 500 MB, 1GB and 1.5 GB, respectively, for mobile data traffic per month. These packages previously allowed for just 200 MB, 600 MB and 1.5 GB for mobile internet traffic.
The Smart 8 package also includes 20 minutes for anytime national voice calls and 20 SMS for €8 per month, while Smart 12 offers 60 minutes and 60 SMS for €12 per month, and Smart 16 includes 100 voice minutes and unlimited SMS for a monthly fee of €16.