Iberia flights hit by new strike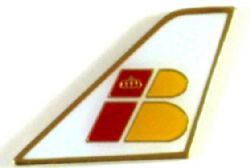 Workers at Spain's Iberia were set to ground nearly 1 300 flights in a second round of 5-day strikes launched on Monday to protest against deep job and wage cuts at the loss-making airline.
Iberia is part of the International Airlines Group (IAG), which last week pledged to press ahead with plans to slash 3'800, or 19%, of jobs at the struggling Spanish airline despite union discontent.
Unions representing ground and cabin crews have scheduled three week-long strikes in February and March and each day is estimated to cost Iberia one million euros.
The strikes are also a blow to Spain's tourist-dependent economy as it gears up for the spring and summer travel season. Tourism contributes about 11% of GDP.
Iberia has cancelled 431 flights between Monday and Friday and a further 850 flights operated by Vueling, Air Nostrum and Iberia Express will also be grounded.
Union members clashed with police at Madrid's Barajas airport when the first round of strikes began on February 18. The final round is planned for March 18-22.
An independent mediator brought in by the Spanish government to resolve the conflict between Iberia's unions and management has so far failed to produce an agreement.
Click >> HERE << to read how to claim compensation if you have been affected by these, or any other Airline strike in Spain.
Iberia, Europe's biggest carrier to Latin America, is battling competition from low-cost airlines and high-speed trains as well as a deep economic crisis in Spain.
Its declining revenues and high costs drove the IAG group to a €631-million operating loss for 2012.