Spain's richest man now worth €44 billion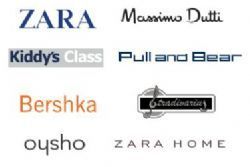 Spain's Amancio Ortega, the co-founder of the Inditex fashion group, leapt over Warren Buffett and France's Bernard Arnault to become the world's third richest person on Forbes' 2013 annual ranking of billionaires, with an estimated net worth of €44 billion.
Mexico's Carlos Slim, who has taken a hit from the slump in the share price of his America Movil telecoms group since the list was calculated as of February 14, remained the richest person with a fortune of €56 billion, and Microsoft co-founder Bill Gates held on to the No. 2 spot with a net worth of €51.5 billion.
Ortega's fortune increased €15.5 billion, the biggest gain for any of the billionaires, from the report in 2012. He jumped 2 places and bumped Buffett, chairman and chief executive of conglomerate Berkshire Hathaway Inc with a fortune of €41 billion, out of the top 3 to the No. 4 spot for the first time since 2000.
"Warren had a great year, it's just that Amancio Ortega had a better year," Forbes magazine editor Randall Lane said of the co-founder of Zara. "He has one of the dominant apparel lines in Europe."
Inditex's earnings increased as a result of its strong expansion overseas, particularly in Asia, which helped offset the weakness of its domestic market and other parts of Europe. The group has over 6,000 stores across the globe under a series of brands that include Zara, Massimo Dutti and Pull & Bear.
Ortega, who handed over the reins of the company to Pablo Isla in the summer of 2011, holds a 59% stake in Inditex.
The findings of the report match the result of a similar report published by Bloomberg earlier in the year.