Spain sees demand for fuel slide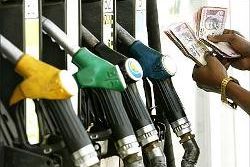 Spain's diesel consumption fell 5.5% in January compared with the same month of 2012, according to Corporacion de Reservas Estrategicas de Productos Petroliferos, otherwise known as CORES.
The demand for fuel declined to 1.6 million metric tons last month, according to preliminary data posted today on the government agency's website. Gasoline use decreased 9.6% to 348,000 tons, the data showed.
Demand levels for gasoline and diesel are the lowest since at least July, according to data compiled by Bloomberg.
Earlier this year CORES published data for the month of November, which went on to show how the demand for Diesel decreased by 6.6% to 1.69 million metric tons, with Gasoline falling 7.8% to 369,000 tons.
Elsewhere, a similar report by the National Energy Commission earlier this year reported how fuel consumption fell by an unprecedented 6% in 2012, reaching levels not seen since before the 1990's, as prices escalate.