'Bankers pay should be set by Shareholders' : De Guindos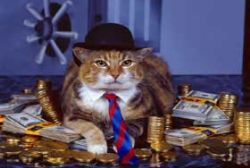 Spanish Economy Minister Luis de Guindos said shareholders should have a "significant say" on bankers' pay.
"Spain's position is very clear," he told reporters in Brussels today before a meeting of European Union finance chiefs. "We think it is very good to limit the variable part of pay, but there are two other important elements."
"Shareholders should have a significant say on everything that has to do with bankers' pay, not only the variable part but the whole of it," he said. "It should be approved by shareholders during their annual assembly, and also the total limit."
"The directive has generated discussions on limiting bonus amounts versus the fixed salary, but that isn't the only question," he said. "The question is also the total amount of bankers' pay, which is sometimes much more important then the bonus itself. And Spain's position is that shareholders' must be strongly involved, they must decide on bankers' total pay and establish limits."
According to the Comisiones Obreras union, Spain's banks have shed over 30,000 jobs since the start of the global financial crisis in 2007, when it was estimated that some 270'000 were employed within the Banking sector. With about 20,000 more set to be axed through 2013, the banking workforce could drop to 218,500 by year end.