Spain has colder & wetter than usual February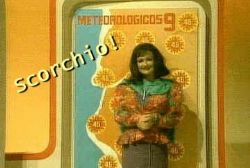 Spain received 23% more rainfall than normal in February while temperatures were colder than usual, according to a report by the Agriculture Ministry's weather service earlier today.
Average rainfall for the country as a whole came to 69 millimeters (2.7 inches), compared with the normal 56 millimeters of precipitation for the month of February, the ministry wrote in a report on its website today.
Temperatures averaged 7.6 degrees Celsius (46 degrees Fahrenheit), about 0.9 degrees Celsius below normally seen at this time of year.
This compares to the UK, where the mean temperatures reached highs of 8.6 degrees celcius, and where average rainfall for the month of February reached 48mm.
Perhaps the so-called Journalist from the so-called Newspaper who criticised Expats for costing the UK Millions in benefit payments every year - including claiming Winter Fuel Allowance "Despite living in Sunny Spain" - should give some thought to this.