Spain 2012 deficit figure "would only be revised downward" : Montoro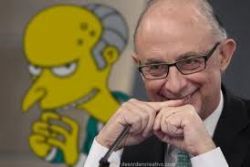 Any revision to Spain's 2012 deficit figure would only be downward, Treasury Minister Cristobal Montoro said on Wednesday.
Spain last week reported a better-than-expected public deficit of 6.7% of GDP after PM Mariano Rajoy implemented budget cuts and hiked taxes.
Spain's public finances have been a subject of intense scrutiny during the euro zone debt crisis. The country's borrowing costs spiked up last year on concerns the government would not be able to rein in public spending.
Yesterday the European Commission gave their approval to Spain's recent austerity measures and reforms, yet acknowledged that further measures should be taken. In a report, the EC suggested that the country might want to consider increasing the lower rate of IVA .