Exports the save Spanish economy from total catastrophe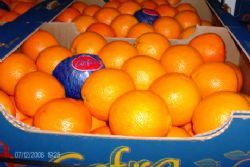 The economy of Spain benefited from an increase in the amount of exports last year, according to Secretary of State for Trade, Jaime Garcia-Legaz.
Garcia-Legaz said yesterday that if had it not been for exports, Spain's economy would have fallen by 4%, instead of 1.4% in 2012, as result of the fall in domestic demand seen over the past 12 months.
The Secretary went on to say how exports are contributing "almost 2.5 points to the GDP's growth" while helping to maintain thousands of jobs and maybe more in the future.
However, Garcia-Legaz warned that it will be difficult for exports to grow at the same rate this year given the slow economic growth in other EUcountries, despite the European Commission's prediction on Thursday that Spain will experience the highest increase in exports among eurozone countries in 2013.