IAG "considering Vueling options"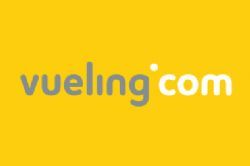 International Airlines Group said it was considering its options over its proposed takeover of Vueling after the Spanish budget airline recommended shareholders reject IAG's offer.
The board of Vueling said on Thursday that IAG's €7 per share bid did not reflect the airline's true value.
"We will reflect on Vueling's announcement and provide an update in due course," an IAG spokeswoman said on Friday.
IAG, which already owns 45.85% of Vueling as well as BA and Iberia, offered in November to buy the rest of Barcelona-based Vueling in a bid to stem its losses in Spain and shake up its short-haul business in the country.
The offer represented a 28% premium at the time, but the share price of Vueling has since soared as the low-cost carrier's market share in Spain has grown and it posted a 300% jump in 2012 net profit.
Shares in Vueling, Spain's 2nd largest carrier by passenger numbers, were up 4.3% at €8.19 this morning, valuing the group at around €245 million.
IAG's shares were 0.8% up at 243.4 pence.
IAG said last month it had ruled out raising its bid for Vueling, although it could waive the initial condition it set of a minimum acceptance of 90% of non-IAG shareholders.
Vueling shareholders have until April 8 to say whether they will accept the offer.