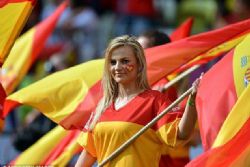 The results of a study into the lifestyles and life expectancies of various countries around the world has been published in the Lancet, placing Spain at the top of the leader board, ahead of Australia, Canada, Norway and the USA.
Despite many pages of the international press being filled with news of corruption, austerity measure, evictions and suicides, the Spanish lifestyle is still the healthiest not only in Europe, but in the entire world.
In 2000 the World Health Organisation (WHO) conducted their first and only assessment of the healthcare system provided by each country, with Spain coming out 7th on the league table.
This compares to the UK in 18th place.
And although much may have changed regarding the funding of the health service in those 13 years, the skills and training of the medical teams, together with much of the infrastructure remains in place.
More importantly, the underlying health condition of the country's residents remains comparatively high, thanks to a healthy diet and lifestyle, which has undoubtedly contributed to Spain having the 3rd lowest level of heart disease in the world, together with low levels of most common cancers.
It is easy to bemoan the state of country - especially when Spain is suffering financially - but it is always worth putting things in perspective and remembering the main reason that so many expats choose to relocate to Spain in the first place.