Paramount Murcia : Spare us the Bullshit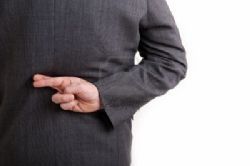 The Minister of Tourism and Culture for the region of Murcia, Pedro Alberto Cruz, spoke yesterday on the future of the Paramount park project.
The project has suffered a number of setbacks in recent weeks - missing it's self-imposed deadline to begin construction at the park on the 28th of Februrary, and with the 1 year anniversary of the land purchase passing on the 7th of March , with no sign of ant formal announcement as to why nothing at all had happened over the last 12 months.
However, yesterday the Minister acknowledged that the start of construction would be delayed - blaming this on the Ayuntamiento of Alhama de Murcia and their delay in issuing approval of the special plan.
Work would finally start in 2 weeks time, he added.
On the issue of Premursa's success in raising funds from new investors in order to complete the project, the Minister simply said that things were "Quiet".
"The Park Will be open in 2015", he maintained, fooling nobody.