Spain's new IVA rules "Too late" for many Businesses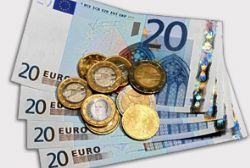 The President of the Association of Small and Medium Businesses in Spain (CEPYME), Jesus Terciado, has said how the introduction of the "cash tax" incentive in 2014 - which allows buch businesses to pay their IVA only once a bill has been paid - will come too late to save many small businesses which will be forced to close this year.
Terciado welcomed the arrival of the measure, the details of which will be finalised later this month and take effect in 2014, and will enable SMEs with annual turnovers of less than €2 million only paying their IVA on bills that have been paid, as opposed to invoices raised.
However, the President pointed out that the initiative - which was part of the PP's 2011 General Election Manifesto - will have taken 3 years to implement by the time it takes effect. This has resulted in the needless closure of many Spanish enterprises.
Terciado also pointed out that the current economic climate only encouraged larger businesses to continue their time-honoured practice of paying their smaller cousins "poorly and late," which causes SMEs cash flow problems when forced to pay IVA on money that they have never actually received.
He went on to emphasise the importance of the European Commission's investigation into Spain's compliance with the European directive on late payments by businesses.
"Our role is to report whether the Late Payment Directive applies rigorously to Spanish law," said Terciado, who recalled that the law was introduced in 2010 but is not yet fully in force, and that Spain does not award penalties for defaulters, something required by the European directive.
The President also commented how since 2008, the crisis has led to the forced closure of 220,000 companies and 280,000 voluntary closures, and criticised the fact that measures had not been addressed before now.
Terciado believes that the main reason behind such a high number of bankruptcies is the lack of available credit; excessive and unfair taxation arrears, together with a lack of government support for innovation and overseas trade.
He also expressed his opposition to comments by the EU last week that Spain has further room to increase the IVA level applied.
One interesting point that Terciado raised was the fact that since the outset of the crisis in 2008, the Private Sector (including Households) has reduced the amount of debt held by some €233 Million, whilst the amount of debt held by the Public Sector has increased by €500 Million.