Iberia accepts strike mediator proposals, Unions undecided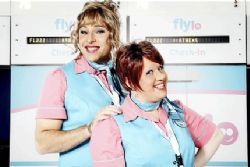 International Airlines Group (IAG) said it agreed to a mediator's proposal designed to end strike action at its Iberia unit over wage cuts and lay-offs, while unions were due to decide on Monday whether they accept the deal.
The board of loss-making Iberia, Spain's flagship airline, held a meeting to discuss the government-appointed mediator's proposals and decided to accept the conditions put forward, IAG said in a statement on Sunday.
Labour union representatives were due to meet on Monday morning with the mediator, Gregorio Tudela, a professor at Madrid's Autonomous University.
Tudela proposed reducing job losses to 3,141 from 3,807 originally proposed by Iberia and paying redundancy equating to 35 days per year of employment with the company instead of 20.
IAG, made up of Iberia and profitable British Airways, said it will not back down on its restructuring plans for the Spanish carrier, despite strikes that have grounded hundreds of flights.
IAG loses €3 million every day Iberia workers strike, Chief Executive Willie Walsh has said.
Iberia had already softened its original plan for job cuts but worker representatives had rejected the overture and gone ahead with strike action.