Spain labour costs fall at record pace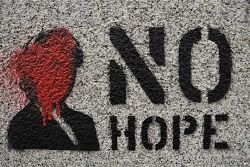 Spanish public sector pay cuts as part of a wider austerity plan helped labour costs drop at a record pace at the end of last year, data showed in Monday, casting doubt over the battered economy's recovery prospects.
The EU-harmonised cost-per-hour-worked fell 3.1% from October to December from a year earlier, the first contraction in two years and the 3rd time wages have dropped since the economic crisis began in 2008.
Spain is deep in its 2nd recession since 2009, and the economy is expected to continue to shrink through 2013, after a burst property bubble over 4 years ago gutted domestic demand, the key driver of a decade-long economic boom.
Above-average wage growth since Spain joined the euro has eroded its competitiveness in international markets.
Rising exports have been one of the country's only growth sectors since the slump began, and the government is hoping increased competitiveness, as mass unemployment encourages lower wages, will pull the economy back to growth.
GDP would register some growth by the last quarter of 2013, Economy Minister Luis de Guindos said during a television interview on Monday, though most economists believe this is optimistic.
The government expects a 0.5% contraction in GDP this year, though consensus forecasts a drop of around 1.4%.
"I don't want to talk of green shoots, but we're in a better position now than we were this time last year," de Guindos said.
PUBLIC SECTOR CUTS
However, much of the wage drop at the end of last year was due to civil servant salary cuts and the cancellation of a Christmas payment on the back of government saving measures aimed at reducing one of the region's highest public deficits.
Wages in public administrations, defence and social security fell 15.9% year on year in Q4, while health and social services saw wages fall 10.4%, the INE reported.
"If you continue to have this wage reduction trend sitting on top of everything it's difficult to think domestic demand recovery can even happen in 2013," Guillaume Menuet, economist at Citi in London said.
"It's a myth that suddenly you're going to get this huge competitiveness adjustment which will boost exports to such an extent that it will compensate for the domestic demand contraction."
More than 25% of workers in Spain cannot find a job and over half of under 26-year-olds are unemployed.
While exports have an increasing weight on Spanish output, worth 33% in Q4, up from 30% in 2011, householder consumer spending is still Spain's main economic cornerstone, worth almost 60% of GDP at end-2012.
A labour market reform which gives employees greater control over hiring and firing and wage negotiations has helped encourage a number of international car manufacturers, including Nissan and Volkswagen, to increase investment in Spain.
"The absence of...sector-wide wage agreements only benefits tricksters," representatives from Spain's two largest labour unions CCOO and UGT said in a joint statement on Monday.