Spain ranks as World's 4th most competetive holiday destination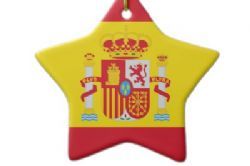 Switzerland, Germany and Austria came ahead of Spain due to their competitive prices, experience and official backing for the sector.
According to a World Economic Forum (WEF) report on tourism and competitiveness, Spain is now the world's 4th most competitive tourist destination, having risen by 4 places from last year. This ranking is reported in a biannual report called "Reducing barriers to economic growth and job creation", which analyses 140 economies all over the world and gauges the importance of tourism to countries' economic development. To produce its ranking, the WEF looks at numerous factors such as national legislation, environmental sustainability, security, infrastructure, political priority and cultural resources.
Spain takes the number one spot in the area of cultural heritage due to its large number of places that have been declared World Heritage sites. It also ranks highly in terms of capacity to host fairs and exhibitions, and for its sports facilities. It takes 5th place in terms of tourism infrastructure and comes 10th for its airport infrastructure.
"Spain's power in this industry is incredibly significant and it traditionally employs large numbers of young people", said Thea Chiesa, the WEF's head of aviation, travel and tourism industries, stressing that tourism is "more important than ever today" during the crisis, given its major impact on job creation.
Meanwhile, at the IBT - Germany's most important tourism fair - Spain was also revealed to be the leading Mediterranean destination for the German tourism market in 2012-2013. In fact, out of 57.7 million tourist arrivals in 2012, 9.3 million were Germans, making Germany Spain's 2nd biggest market after the UK.
The Spanish Tourist Office in Berlin also presented the Spain Tourism Awards during this fair, recognising German tour operators in 4 categories: Short trips and cultural routes, Active and sports trips, Sustainable holidays and Sol plus best trip.