Spain Foreign Office against travel to Acapulco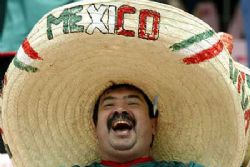 The Spanish Foreign Ministry is warning Spaniards not to travel to Acapulco following the rapes of 6 women from Spain who were vacationing at the international resort in early February.
In an update to the ministry's travel advisory regarding Mexico, Spaniards are warned to avoid the Pacific coast city if they can.
"In Acapulco, organized crime has been involved in very recent violent incidents carried out against Spanish tourists, which now adds to the crimes carried out against Mexicans. It is recommended then to avoid this destination if the purpose of the visit isn't for professional reasons, and, as a last resort, exercise extreme caution," the travel warning states.
The rape of 6 female Spaniards, who were vacationing with 8 others, including a Mexican woman who was unharmed, evoked a backlash of public concern in Spain about the safety of travelers to Mexico.
At least 7 men have been arrested and charged for breaking into the beach bungalow the vacationers were staying in. The assailants tied up the male members of the group with bikini strings and cellphone adaptors before raping the 6 women.
The Spanish government also lists several "high-risk areas" for travelers which should also be avoided, including Ciudad Juárez, Chihuahua, the mountain areas in Durango, Sinaloa and Sonora, and the border areas near Texas, especially Nuevo León, Tamaulipas, Michoacán and Veracruz.