Spain property sales up 19pct y-o-y January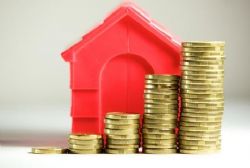 Spain's battered housing market received a welcome boost at the start of this year as home sales shot up to levels last seen at the start of 2011, according to figures released Tuesday by the National Statistics Institute (INE).
The INE said transactions in the housing market rose 18.9% in January from the same month a year earlier to 39,670 units, a figure only surpassed in the past 2 years by the some 45,000 transactions registered in February 2011.
The INE's figures are based on transactions entered into the records of property registrars. Since it normally takes one to two months for a property that has exchanged hands to be officially registered, the figures for January in reality correspond to those for the end of last year before the super-reduced value-added tax rate and tax relief on servicing the mortgage on the family loan were eliminated at the start of 2013.
The VAT rate on new home sales was raised from 4 to 10% as of January 1st, while home purchases made after that date will no longer be entitled to a reduction in personal income tax of up to some €9,000 a year.
Despite the increase in sales at the start of the year, the housing market retains the overall weak tone seen since a massive bubble burst at the start of 2008. With credit remaining tight and unemployment at over 26%, demand remains weak despite ongoing falls in house prices.
According to figures released Tuesday by leading appraiser Tinsa, the fall in house prices in January slowed to an annual 11.6% to 13.8% the previous month. Prices have now fallen 35.6% from their peaks at around the end of 2007.