Telefonica talks to Unions on pay cuts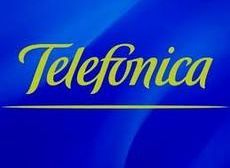 Spanish telecoms company Telefonica has started negotiations with labour unions on cutting labour costs in its core domestic business which has been hit by the economic recession and fierce competition.
Union officials said Telefonica opened the talks at a meeting on Monday with proposals to reduce summer and Christmas bonus payments by 50%, cut back personal days and scrap extra pay for working at weekends among other measures.
Telefonica's revenues in Spain fell 13% last year, under pressure in a market where one in four of the national workforce is jobless. The company had already said in 2011 it would cut 6,500 jobs in Spain over 3 years.
Worker representatives said they rejected the latest proposals for pay cuts and the process could last months before final decisions are taken.
"We have expressed our total rejection of any kind of salary reduction," unions CGT and CCOO said in a statement on Tuesday.
The company wants to cut costs to guarantee employment opportunities in the future, Telefonica sources said.
Competitor Vodafone plans to shed 650 jobs in its Spanish business, where revenues have also fallen as cash-strapped customers spend less on calls and messages and switch to cheaper rivals.