Maltese company to recruit 200 staff in Spain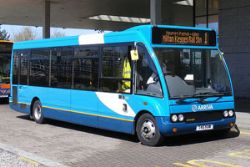 One Employer on the Mediterranean Island of Malta is taking advantage of the high rate of unemployment currently seen throughout Spain, by using the country as a recruiting ground.
Public transport operator Arriva is advertising in Spain, aswell as the UK, for around 200 English-speaking drivers to join its team in Malta.
The temporary vacancies are to run from May to November with possibility of permanent employment after the contract has expired.
Applicants are required to speak English to a B1 level (lower intermediate) in return for a salary starting from €250 per week.
Asked if the recruitment drive in Spain meant that the company had problems sourcing employees locally, they responded that the extra numbers were required to meet peak demand and to offer holiday and sickness cover for permenant staff members.