UK Embassy in Spain updates Tax Advice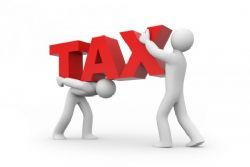 Following last week's news that the Spanish Tax Authorities are telling UK Expats to declare their offshore assets , the UK Embassy in Spain website has updated the advice offered to British Nationals who are Resident in Spain.
The advice offered notes that "Britain has a double taxation agreement with Spain to ensure people do not pay tax on the same income in both countries. In accordance with Spanish and international law, all residents in Spain (nationals and non-nationals alike) are required to declare assets or groups of assets held outside Spain. Assets may include bank accounts, securities, rights, insurance, annuities, property, etc and the declaration is a separate exercise to the annual tax return.
"To reinforce this obligation, and as part of the Spanish Government's recent ant-fraud law, the Government on 15 November 2012 passed a Royal Decree that requires all residents in Spain to file an annual informative declaration of assets held overseas by 31 March each year. Exceptionally for 2012 declarations, the deadline is 30 April 2013.
"Severe penalties for incorrect, incomplete or late reporting can be incurred and the legislation also means that criminal charges can be brought in the case of non-compliance. The requirement and potential penalties are in line with standard international tax practice.
"Taxation is a complex issue and it is strongly recommended that professional advice is sought. The English language page of the Spanish Tax Authority website can be found HERE "
The updated guidance is intended to remind British residents in Spain of their existing tax obligations. Taxation is a complex issue and the British Embassy and British Consulates are unable to assist with any personal enquiries or provide any further detailed information about taxation in Spain. British residents requiring further help should seek professional tax advice.