Spain's Inditex posts 22 pct rise in net profit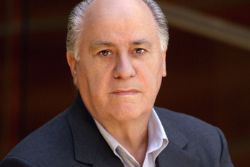 Zara owner Inditex posted a 22% rise in 2012 profit to €2.4 billion on Wednesday, shrugging off belt-tightening in home market Spain by tapping fashion-hungry consumers in markets like Asia.
The world's largest clothing retailer, which runs 8eight brands and more than 6,000 stores across 86 countries, grew sales 16% to €15.9 billion.
The results were in line with a Reuters poll of 11 analysts that had forecast net profit of €2.4 billion on sales of €16.0 billion.
Earlier this month it was reported how the founder and principal shareholder of Inditex, Armancio Ortega, had seen his personal wealth soar during 2012. Ortega - Spain's richest man and the 3rd richest in the world - was estimated to be worth €44 billion by Forbes 2013 'Rich List'.