Spain considers setting deficit targets by region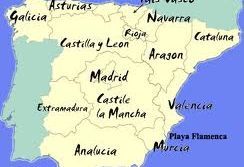 This morning's online edition of El Pais newspaper reports how the Spanish government is considering the possibility of setting a different deficit target for each of the Autonomous Communities.
Citing unnamed sources in the Government, the report goes on to say how the final approval for implementing this measure will all depend on by how much Brussels will ease Spain's national deficit target, which may be known in the next few weeks.
At the moment Spain has set a 2013 deficit target of 0.7% of gross domestic product (GDP) for all regions to comply with.
Officials from the Central government are due to meet with regional government representatives towards the end of the month to set the new deficit targets, as some regions, such as Catalonia or Murcia, have already announced how they will be unable to comply with the current deficit target.