Spain's Energy costs contribute most to inflation in Feb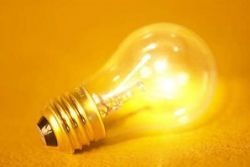 Inflation on Energy stood at 2.8% at the end of February due to growth in the price of raw materials and, to a lesser extent, non-energy industrial goods, which was partially offset by a moderation in the cost of unprepared food products. Meanwhile, annual inflation rates remained unchanged for both services and prepared food products.
The cost of energy production continued to grow in February - increasing 0.6% year-on-year to reach 5.9 - influenced by their main component, solid and liquid fuels, the year-on-year rate of which rose by 0.9% to 5.1%.
Largely as a result of the effects of energy prices, the CPI posted a 0.2% month-on-month increase overall.
The year-on-year inflation changed posted for the energy sector stood at 3.1% (2.4% in January).
Whilst it is generally expected that the effects of the increase in energy prices made on several occassion last year by Energy producers and the Government alike will begin to fade throughout 2013, the cost of energy remains a significant component of Spanish household bills.
A such consumers would be well advised to be on guard against Misleading energy discount offers currently being made by a number of providers throughout Spain.