La Caixa to invite property speculators on board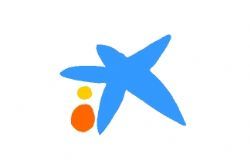 La Caixa has announced plans to sell a stake in its real estate management company to take advantge of investors seeking to profit from the country's property crash, according to unnamed sources close to the matter.
La Caixa, which owns Spain's 3rd-largest bank, plans to offer investors a stake in the property management division it created as part of last month's reorganization of its real estate arm, ServiHabitat.
Investors are looking into the possibility of profiting from Spanish lenders' struggle to recover from a property crash that has left the industry with over €180 billion of toxic real estate debts. Like its competitors, La Caixa has been forced to manage properties it has repossessed by renting or selling them. Revenue from those operations doubled last year to €1.6 billion, according to the lender.
A spokeswoman for Barcelona-based La Caixa, who asked not to be named in line with company policy, declined to comment.
The group held around €7 billion of repossessed property assets at the end of 2012. As part of a 2011 reorganization of La Caixa, the group transferred most of the real estate assets accumulated before that date to a holding company separate from its publicly traded bank.