Property prices fell 13.7% in 2012 : INE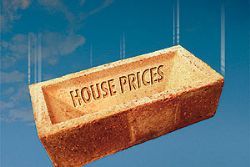 Residential property prices fell by an average of 13.7% during the whole of 2012 compared to 2011, representing the 5th consecutive annual fall in prices, and the largest slippage since the outbreak of the crisis in 2008.
The report issued by the Housing Price Index (HPI) of the National Institute of Statistics (INE) earlier today revealed the following annual decreases : -1.5% in 2008; -6.7% in 2009; -2% in 2010; -7.4% in 2011 and -13.7% in 2012. Only in 2007, when the index was first introduced and before the collapse of the property market, have property prices been positive - at +9.8%.
Resale property prices have been hit the hardest over this period, due largely to Banks and Developers selling huge numbers of previously unoccupied or unfinished property at significant discounts, thus driving down market prices.
The average price of new property fell by 12.3% in 2012, continuing form 4 years of falling prices, whilst resale property fell by 14.8% in 2012, its biggest decline since the HPI began and the 5th consecutive annual decline.
In Q4 of 2012, the value of residential property fell by 12.8% on Q4 of 2011, moderating in almost two and a half year decline in the third quarter (-15.2%).
Between Q4 and Q3 of 2012, prices fell 1.4% - the smallest decline seen since Q2 of 2011.