New Flights introduced between Wales and Spain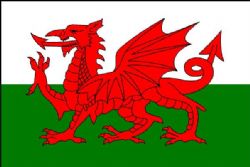 Flights between Cardiff Airport and Spain are set to increase this summer, thanks to a surge in demand from Welsh passengers.
Vueling has announced it is to lay on extra flights to both Malaga and Alicante for the busy Easter period, together with the summer months of August and March.
A spokesman for the airport spoke of the quality service and competetive price offered by Vueling and urged more Welsh passengers to support their local airport wherever possible.
The additional new routes will see Vueling offer flights from Cardiff to Alicante, Barcelona, Malaga and Palma Majorca from March 23rd.
The news is sure to be welcomed by passengers, many of of who are being forced to travel to Bristol to take advantage of the low-cost flights offered by Ryanair.
The largest provider of all flights between the UK and Spain has so far snubbed Cardiff airport, leaving many Welsh holidaymakers to travel at least an hour to reach their flights.