Lights out for British property owners in Spain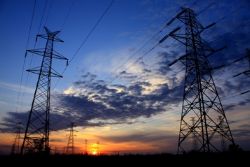 In the latest twist to the saga of illegal properties in Spain, authorities in Andalucia have ordered the disconnection of electricity and water to 19 homes occupied by elderly British retirees, even though the same authority has already agreed that the properties can be made legal.
Each couple spent between €160,000 and €265,000 of their life savings on a retirement home in the area of El Fas in the small town of Cantoria , Almeria only to discover that the Dutch promoter had constructed the properties without planning permission in full view of the town hall. The promoter, Southern Spain Consultants C.B., was convicted of planning crimes in 2011 in a judgement that acknowledged that the homeowner's who had assisted in the prosecution had acted in good faith. However, no order was made that they should be compensated and the promoters received a minimum sentence and fine.
In 2012 the regional government, the Junta de Andalucia, agreed that the properties could be legalised under the terms of a new Decree which, they promised, would bring order to some 300,000 illegal properties in the region.
In spite of this agreement, the same authority continues to pursue proceedings against the properties and has ordered disconnection of all public services which, apparently, cannot be reconnected until the properties become fully legal, a process which can take many years.
Facing the prospect of more legal bills and life on an electricity generator, many have decided to give up the fight and abandon their homes to their fate.
Adding insult to injury, the only property on the estate of 19 houses that continues to enjoy public services is the one owned and occupied by the developer.
Maura Hillen from AUAN, an organisation that campaigns on behalf of homeowners impacted by the problem of illegal houses in Spain , said "These people have invested more than 3 million Euros in Spain and in return they are being treated disgracefully by a system that simply does not function to protect homeowners. And I am sorry to say that this is not an isolated case. Many thousands of illegal homeowners live in fear of disconnection and the regional government's latest legal 'solutions' have simply served to make matters worse".
Recommended Reading
• AULN