Catalonia subsides regional media with €9.4 Mln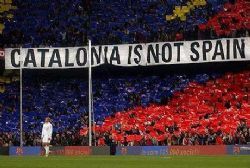 While the Catalan government was making across-the-board cuts in education, health and social services last year, it also raised subsidies to private media in the region, records show.
According to the regional government's official gazette, the nationalist administration of Artur Mas increased these media subsidies from €6 Mln to €9.4 Mln in 2012. The media group that received the most money was Grupo Godσ, publisher of La Vanguardia , El Mundo Deportivo and owner of RAC1 and RAC105 radio stations and channel 8TV. It received €1.45 Mln.
The regional government is meant to grants these subsidies to media outlets that publish or broadcast in the Catalan language. El Mundo Deportivo, however, only has a Spanish edition. El Punt-Avui and the sports newspaper El nou esportiu, published by the Hιrmes group, also received government money.