Spain launches overseas tax inspection unit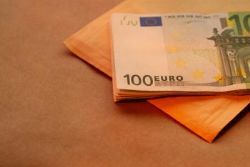 Spain's Official State Gazette has published the announcement of the creation of the new National Office for International Taxation (ONFI), as from the 1st of April, falling under the auspices of the Department of Inspection.
The new entity will be responsible for coordinating an action plan concerning overseas taxes, and be tasked with implementing any inspection activity related to international taxation, carried out by both central and regional units. The overall aim of the unit will be to strengthen the resources of the Spanish Tax Office as a measure against international tax fraud.
The main focus will be on any transaction to or from a foreign country. This will encompass ensuring that Non-Residents pay the appropriate amount of taxes in Spain, and to prevent multi-national corporations from committing tax evasion.
The unit will have authority to carry out direct inspections in their own right, or in collaboration with other government bodies.
ONFI will also be a resource to support other financial institution holding investigations.
It will also be the focal point for liaising and coordinating investigations with tax authorities in other countries.